If you are here, it probably means that you are passionate about the  Cello.  Take a moment and check out our "Contributing Composers" page to meet our composers.  If you are looking for sheet music, head straight to our order form and see our latest catalog of original music & arrangements.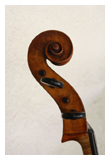 OUR MISSION:
To publish music for solo cello, cello ensemble and cello with other instruments.
To promote the composition, study and performance of cello music, focusing on the works of 20th and 21st Century composers and arrangers.
With special thanks to ABRAHAM WYSZOGRODZKI, without whom the preparation and presentation of this library would not have been possible.
I Cellisti Publications